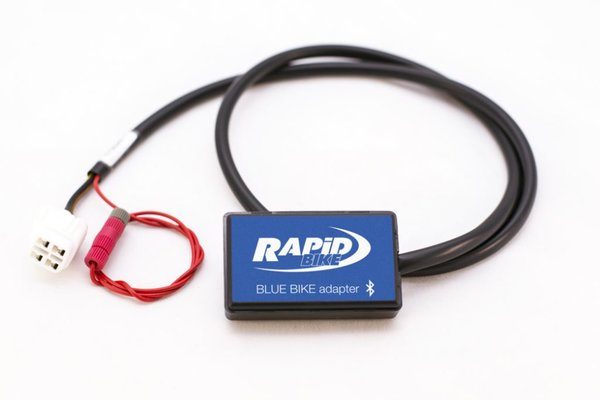 BlueBike Adapter
AVAILABLE IN 3-4TH WEEK OF MARCH.
We are glad to introduce the following new Bluetooth device New BlueBike adapter is designed to bring Rapid Bike EVO/RACING data visible on Android Smartphone (version required 2.2 or higher) and enhance riding experience with a real-time feedback.
Also, the new Bluetooth device allows wireless communication between EVO/RACING modules and a laptop, while avoiding usage of the USB cable
Note: Shipping charge will be refunded if purchased with a Rapid Bike EVO or Racing system.