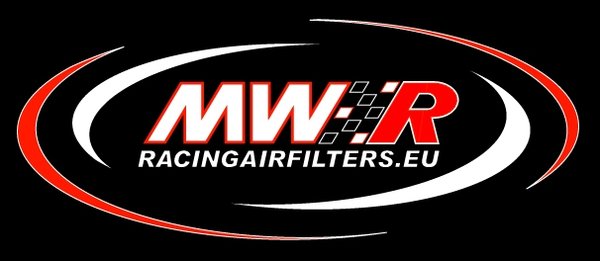 MWR and SPRINT Filters
Please Note: the product pictures are sample photos (Panigale and S100RR) you make and model will have a different shape and look.
Perfect combination with your Rapid Bike EVO or Racing kits, Rapid Bike USA tested and the only filter to be used in our street , track and the race bikes. We love it so much , we decided to sell on on our official web site.Since Rapid Bike adaptive tuning is always monitoring and adjusting in the background, there is no need to worry
The High Efficiency air filter, for road & race bikes, is revolutionary with its design to reduce intake noise, yet improve power and delivery. This air filter design has shown a reduction of up to 8db of intake noise compared to other sports filters, but unlike any other sports filter, with our High Efficiency air filter all inlets will get the same quantity of air, regardless of the speed of the motorcycle or wind directions .
HERE IS ANOTHER OPTION, "Make it WSBK"
This is a serious upgrade especially if this is going in a race or a track bike, we have seen amazing gains at the track with Rapid Bike constantly tuning in the background.
With the cooperation of KHI , BMW , MV Agusta and MotoGP teams we developed a new style , very exclusive customized airfilter what increases the filtersurface enormously . The shape of the filter is "adapted" to the airbox to make it as big as possible , one of the reasons why we can't make the WSBK filter for every bike . We are able to increase the filtersurface from 50 - 100% , depending on the type of bike.
More & bigger surface means less restriction , a better protection and the performance increase is in this case enormously. All WSBK filters are handcut handcut and handglewed.
These new style WSBK filters are build with two different kind of foam materials . One part is foam material used for our roadbikes , the rest is the foam material for the full racefilters . The roadmaterial is placed on a conscious place to create the same effect as the splitterplate on our "HE" & "R" filters.
Sprint Filters COMING SOON