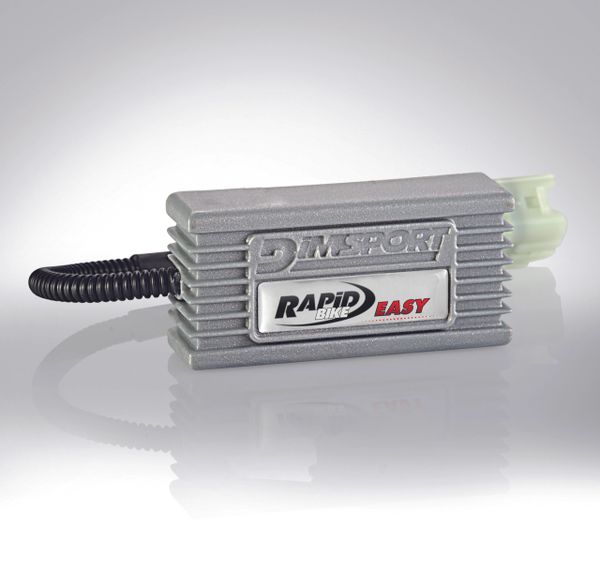 RB EASY KAWASAKI
EMISSIONS AND NOISE REGULATIONS
CALIFORNIA CUSTOMERS WARNING: You acknowledge and agree that the selected products that you are about to purchase from Rapid Bike USA affecting factory-installed emission equipment are intended FOR RACING USE ONLY, i.e. for use and installation on racing vehicles to be used on closed courses only, and MUST NOT be used on roads or installed on vehicles subject to emission control requirements. You agree NOT to use or install the product(s) on vehicles registered or used on California public roads. By purchasing this product you confirm that you have read and understood this Warning and you agree that you will comply with its requirements. Any use inconsistent with the above will void the manufacturer's warranty without further notice. Our products are NOT EPA or CARB approved. 
Please Note:
Rapid Bike EASY module ONLY effective and works in closed loop area where most of fueling glitches occur. Closed course / off road use only. Not EPA or C.a.r.b. approved.
This is a very simple yet efficient inexpensive tuning solution. If you feel your bike needs a full-on tuning solution and the fueling issues are beyond closed loop area, PLEASE consider RB EVO or RB Racing system. If you are unsure about what you might need , e-mail us at info@rapidbike.us 
  Rapid Bike EASY add-on electronic module is equipped with a microprocessor managing directly the lambda sensor signal to optimize the air/fuel ratio, improve the engine efficiency and eliminate the torque and power gaps typical of the low and medium rpm. 
  Simply PLUG & PLAY! Install your Easy module inline with stock lambda sensor/s connector and check for operating status.
  Now you are ready for the module fine-tuning: this is a very simple procedure (using two trimmers easy to access) without any need for additional software operations.
  Easy add-on module can manage up to two lambda sensors, and it is designed especially for motorbikes with a standard configuration. Improve power delivery while keeping fuel consumption under.